Roland JX-3P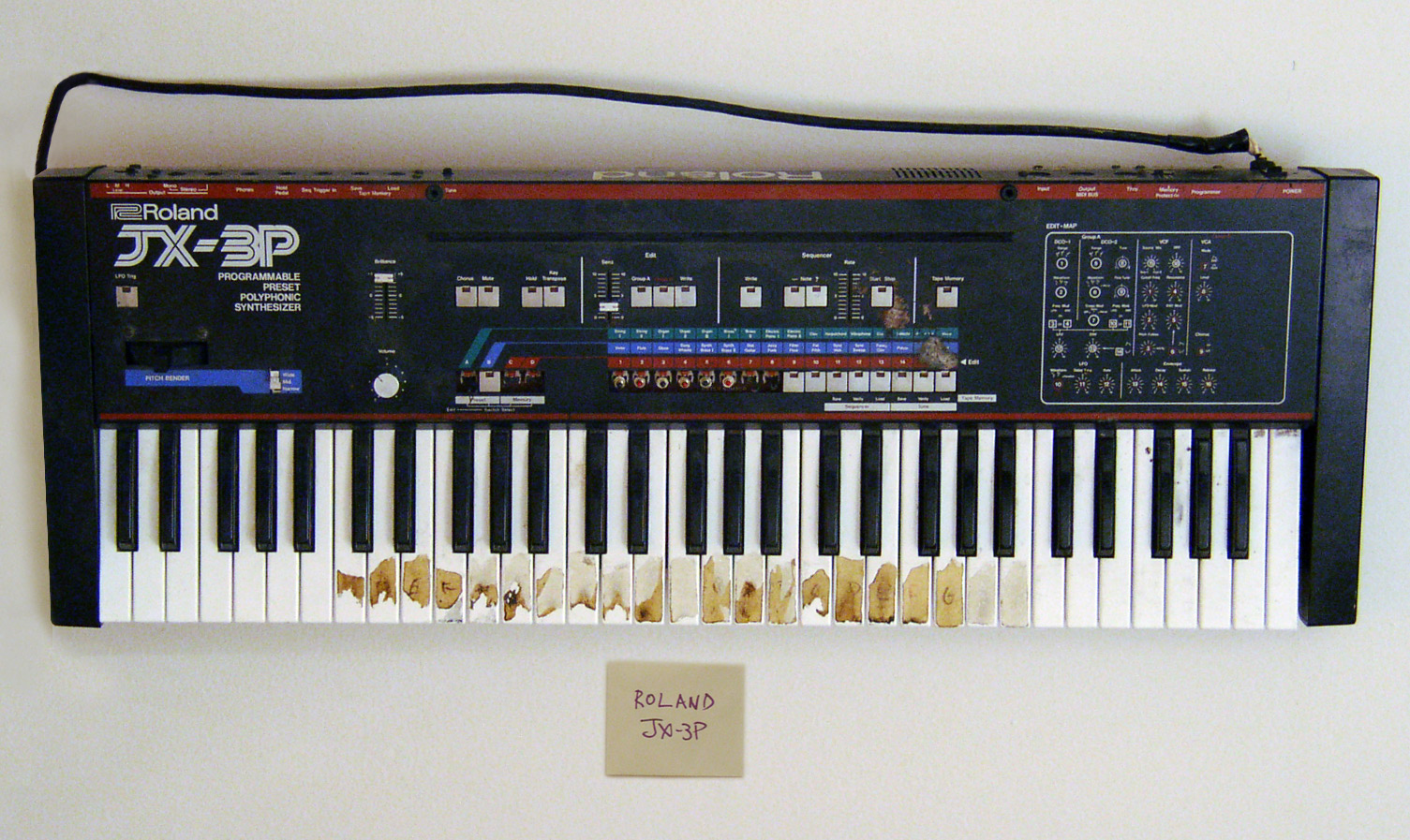 Some liquid of some sort managed to seep under the patch selection key, causing the electronic buttons to rust away. With a day before the 99 reunion show in 1999, Exit and Ray headed to Radio Shack and bought 6 push buttons.

After Exit pulled out the bad switches, it was soon apparent that 6 would not be enough, so bare wires were used to replace the remaining patch buttons.

Besides the buttons, the brilliance and the edit sliders were also rust damaged. The rate slider was swapped to replace the brilliance slider. There is plenty of tape remaining on the keys. The tape had the notes written on them, the last of which still has a 'G' visable.

This unit still operates, but frequently decides to change which patch is selected, which can be very frustrating.